Want to Hear Me Play Some Blues (and Rock n' Roll)?
Please click on the following mp3's if you'd like to hear me play a little...
Even when I am wearing my "cognitive science stress reduction hat," I try never to forget how much I love to play this simple but expressive little instrument.
It brings me much joy...
B.B. Kings Blues Club Beale Street, Memphis with Kent Suggs on Bass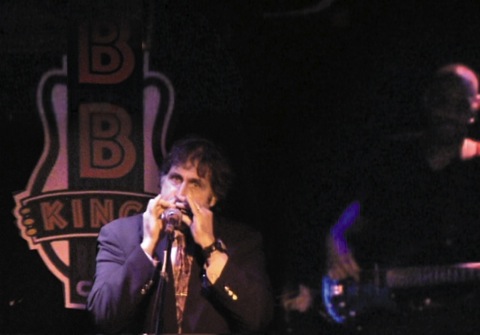 An upbeat Country Blues:
©D.Harp Country Blues
A Slow Blues:
©D.Harp Slow Blues Short
Some fast Classic Rock:
©D.Harp Short Classic Rock
Some Fifties Style Rock:
©D.Harp Fifties Rock Short
Interested in getting instructions on playing in all of these styles?
My methods work, for players at all levels,
Just contact me...
All songs © David Harp, all rights reserved.